We're hiring!
We're looking for domestic and commercial gas heating engineers, if you would like to email us with the following information then we will keep your details on file for when a position arises.
Gas Heating Engineer Job Summary
A busy heating & electrical company covering Dorset & Hampshire, we undertake both commercial and domestic work. A family business, the majority of our work comes from long-term customers and word of mouth.
We pride ourselves on going the extra mile to please our customers and require someone who is always striving to exceed expectations. A team player with excellent customer service skills, you will need to be adaptable, flexible and able to work on own initiative.
A large part of your role will be taking responsibility for our domestic gas customers - servicing, repairs, emergency work and occasionally assisting on installations
Responsibilities & duties
Installation, service or repair of gas, oil and solid fuel heating systems and plumbing works in domestic and commercial properties
Complete works in accordance with South Heat and Electrical specifications and in compliance with the relevant Legislation (including Gas Safe Use Regulations 1985), relevant trade body and industry standards and best practice
Deal with customer queries in a professional and knowledgeable way
Complete and sign off forms as required by South Heat and Electrical
Manage van stock and carry out regular vehicle checks
Be responsible for the care and condition of all vehicles, plant tools and equipment
Attend safety meetings, training and briefings as may be required
Identify and manage hazards in own work environment
Maintain personal productivity in line with the business requirements
Recognise business opportunities for the Company and refer to the appropriate person
Conduct behaviour of oneself appropriately to safeguard the company reputation
Carry out any other duties as reasonably required by the M and E directors and Office Support
Qualifications & skills
Understanding of and working to the current Gas regulations
Must have CCN1, CEN1 or CENWAT, CPA1, CKR1 and HTR1
OFTEC and HETAS qualifications for oil and/or solid fuel are desirable
10+ years trade experience
Driving licence (less than 6 points)
Excellent customer service skills
Adaptable/Flexible
Able to work independently and as part of a team
Professional manner when dealing with potential and existing customers
Understand good housekeeping for data protection and information security requirements
Complete the PDF form below and email it to jobs@southgroup.co.uk
Job Application Form
Download
You're in Safe hands We're A Team You Can Trust!

What Our Clients Say
Their approach to their work makes you feel like you have a pair of Rolls Royce engineers in your home.
They work smoothly, efficiently and confidently. They obviously enjoy their work. They respond promptly to calls, even when busy, and always turn up promptly for appointments for my Boiler Install.
Mr Jones - Winton
We were very impressed with how efficiently the Central Heating Install was completed and the minimum disruption caused to us.
We appreciated the lengths you went to to keep the rest of the house protected and clean during the time the heating engineers were in our home. We would highly recommend your company and look forward to working with you again in the future.
Mr O'Connor - Bournemouth
I'd like to express my appreciation for the standard of the Electrical Services you provided.
Your Electricians listened carefully to our requirements and came up with a clear scope of works. At all times you remained focused on safe practice; giving me absolute confidence in the quality of your electrical installation.
Mr Lynas - Bournemouth
I have no hesitation in recommending you - you've truly done an amazing Bathroom Installation in my home. I gave you a free hand to Design and Install several Bathrooms and the results are outstanding.
I found all your employees a delight and they always came when they said they would. I found both Matt and Phil very conscientious and look forward to working with them again soon.
Mrs Sergeant - Dorchester
We have used Phil & the team on two occasions now.
First when we moved into our new home in October last year and they did a fabulous job over 2 weeks for us flushing our Central Heating system, fitting new Electrics, including a new consumer unit, replacing sockets and many more jobs. As the Electricians did such a fabulous job we asked them to come back to fit new…
Mr & Mrs Hawkes - Bournemouth
The Boiler Engineers were most obliging and kind, nothing was too much trouble. They worked hard and made me feel comfortable with them in my home at all times.
They treated an 82 year old lady with courtesy (which is rare these days). Once again many many thanks for a job well done. I am recommending you to all my friends. I will tell them "forget the rest, choose the best".
Mrs Marks - Dorest
Thank you so much for such a professional Central Heating Installation. All is working beautifully. We are cosy and warm. Best wishes to all of you.
Mrs Coleman - Poole
It gives me great pleasure to recommend both the workmanship and the way it is carried out.
The Air-Source Heat Pump installation and Commissioning they carried out for me of a complex Heat Pump system, and a major house Electrical re-wire was carried out with great care, ahead of time and with every respect for our property and at the least disturbance. It was a pleasure to have them…
Mr Burgess - Talbot Woods
We are very pleased with the Boiler Replacement completed by South Heat & Electrical. They estimated they would take 2 days but after working hard for 10 hours they got the job completed in 1 day. A rare level of work ethic, in our view and it deserves to be commended.
Mr & Mrs McNulty - Bournemouth
I'm so grateful you discovered and informed me of the potential hazards hiding in that antiquated fuse-box and worn old cable.
All your Electrical work was carried out promptly and very efficiently, with everything left tidy and in good order. I'm glad my daughter gave me your phone number, and I shall have no hesitation in recommending you to others.
Mrs Gunstone - Poole
Thank you for a Boiler Installation job well done. I would recommend your company to other clients, for being on time, clean tidy and polite.
Mrs Bendell - Poole
Many thanks for the great Central Heating Installation & Electrical Re-wire that you have just completed at our renovation here in Swanage.
It has been a great pleasure to have you involved in our project. All the installs were completed to a very high standard with a professional attitude from start to finish. Having just one firm to install a new central heating system and to…
Mr & Mrs Farrer - Swanage
My father-in-laws workshop had lots of powered machinery so it was imperative that the cabling was to the correct specification. The team brought us into the Electrical Installation process, from lighting choice, to socket location etc, all the while guiding us with their expertise.
It was a great experience having in our home were also very tolerant our 2 rescue dogs…
Mr Grainger - Bournemouth
You stood out from the start.
Your Heating Engineers were friendly, helpful and punctual, and helped me explore the options for a new Boiler installation. The workmanship was excellent, completed on time and there were no hidden extras on the bill.
Highly recommended.
Mr Adair - Bournemouth
Thanks to whole team for the really great job you did installing my new Central Heating System.
You were recommended to me via a friend whose opinion I trusted and I feel that recommendation was fully justified. The engineers all worked so hard and took the time to advise me about your plans for each day, which was very reassuring. I would not hesitate to recommend you to others.
Mrs Tomkins - Dorset
I thought I'd drop you an email to say thanks for the great job your team did installing my Samsung Air Source Heat Pump at my Bungalow.
Your Engineers spent the week installing the Heat Pump and were a pleasure to deal with. From the moment they arrived and removed their shoes without having to be asked, they treated my property with the greatest of respect.
Dr McBride - Bournemouth
We're very pleased with the new Central Heating & Hot Water system you installed.
The Engineers worked extremely well together. We were amazed at how quickly they completed the Central Heating installation, within four full days, including removal of all the 'rubbish'. They cleared up after themselves every night and at the end of the install. Well done.
We will…
Mr & Mrs Perrott - New Forest
Thank you so much for acting promptly in replacing my Central Heating system and for having such efficient and polite Heating Engineers.
I shall most certainly recommend your Company.
Mrs Clegg - Christchurch
The Central Heating Installation went very smoothly. Your Engineers were excellent, cheerful, hard-working and professional.
I would have no hesitation in recommending your Company to others.
Mr Gibbs - Bournemouth
A special thanks to Darren whom, unfortunately, had to attend a funeral on the Friday and, rather than allow the work to over run into the next week, asked me if it would be OK to work into the evening.
The Air Source Heating System installation itself was very neat and it was great to get rid of the various cold water tanks in the loft and the oil tank from my garden. I am delighted…
Dr Harry McBride - Bournemouth
South Heat & Electrical are punctual, tidy and hard working who always clean up any mess from the Central Heating Install. They are reliable and trustworthy which meant we could leave them with house keys if necessary.
This together with their personable attitude and taking pride in their work makes them the ideal team to use. They are brilliant. We cannot recommend them highly enough…
Mr & Mrs Hawkes - Bournemouth
Our Accreditations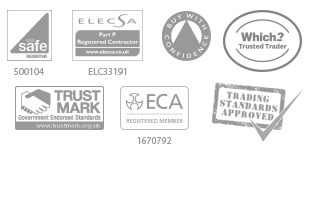 Where We Operate
Located in Dorset, our services cover the whole of the area.
For larger projects we can extend our
service area in the surrounding
counties…

Why Choose Us
Central Heating Installs
Boiler Installation & Upgrades
Boiler Servicing & Repairs
Bathroom Installers
Qualified Electricians
All Work Guaranteed
Gas, Water, Electric and Renewable Specialists
Safety Check and Certificates
100% Satisfaction
Over 16 Years Experience
Fully Certified
APPROVED INSTALLERS OF